Guide To Online Slots: Everything You Need To Know Before You Start Betting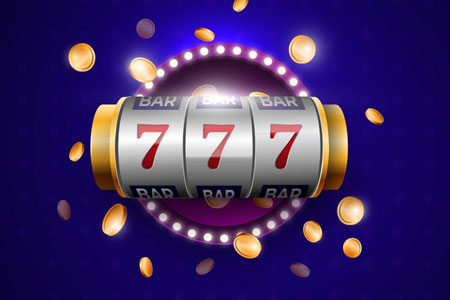 When it comes to gambling, punters should not just leap in and hope for the best. There are important things that should be considered before you start betting. The most important things to ask yourself are whether you have enough income to spare to play things like online slots. Online slot gambling is unique because it is gambling at a breakneck speed and since limitations to maximum bets do not yet apply to these games, punters can still be tempted to stake up to £200 per spin. Another vitally important thing to consider is whether you have suffered or are susceptible to addiction. If you are and to not have enough cash to pursue gambling as a fun leisure activity, then steer well clear of slots - find out more.
Responsible Gambling
If you are still ready to take a punt on online slots then utilize the many responsible gambling tools that are available at every casino. The most effective of them all are deposit limits, with these you can set a budget and this makes it impossible to spend more than you can afford.
Digital Slots
Since slots went digital, it is impossible to discover a winning formula because every spin is randomly generated by an RNG. This is better known as the Random Number Generator that is basically a microchip that generates numbers all the time. It's these number sequences that generate the spins and therefore your luck is at the mercy of this generator creating winning or losing spin number sequences. Another thing to consider is that all slots give the house a slight edge over the punter otherwise casinos would go out of business.
If you are a punter who likes to take risks and win big then you may like to try highly volatile slots where you don't win frequently, but when you do, it can be pretty substantial. Punters that are in it for some cash should try low volatility slots that throw out regular small wins. These can be researched online quite thoroughly or you can simply go by the RTP.
The best place to start is to select a slot that has the highest RTP percentage. This is also known as the Return To Player percentage. The higher the percentage, the more likely you are to get winning spins and a reasonable percentage of your stake returned.
Different Types Of Slots
There are hundreds of slots to choose from and many may have themes that you are familiar with such as being based on famous films or TV shows. Try and research the slots you choose to play, as there are so many symbols out there with different values, that it could be confusing. Furthermore, read reviews that describe bonus rounds, as even these can be quite complex. Usually bonus rounds are triggered if you land three or more bonus symbols on the reels.
If you play for fun without chasing your loses and you don't bet angrily, then you too can enjoy the thrill of slots.
Internet Casino Guides on Internetcasino.auz.net
Top Casinos on InternetCasino.Auz.Net